Current NHIVNA Committee
| | | |
| --- | --- | --- |
|   | Position | Location |
| Shaun Watson | Chair | Chelsea and Westminster Hospital, London |
| Andy Marshall | Honorary Secretary | Zachary Merton Hospital, Rustington |
| Linda Panton | Honorary Treasurer | Western General Hospital, Edinburgh |
| Daini Flower | Co-opted Trustee | New Cross Hospital, Wolverhampton |
| Elizabeth Foote |   | Royal Liverpool & Broadgreen University Hospitals Trust |
| Claire Gamble |   | Heart of England NHS Foundation Trust, Birmingham |
| Jacqui Hale |   | Homerton University Hospital, London |
| Longret Kwardem | Community | UK Community Advisory Board, London |
| John McLuskey |   | University of Nottingham |
| Joe Phillips |   | Chelsea and Westminster Hospital, London |
| Hilary Piercy | Co-opted Trustee | Sheffield Hallam University |
| Kemoh Rogers |   | University of East Anglia |
| James Stanford |   | The Sussex Beacon, Brighton |
| Matt Wills |   | Homerton University Hospital |

Joining the NHIVNA Executive Committee
To become a member of the NHIVNA Executive Committee, you will need to be a NHIVNA member and stand for election. Elections are held each year in the spring and the results announced at the NHIVNA Annual General Meeting held at the NHIVNA Annual Conference. For details of the timetable, please contact the Secretariat at nhivna@nhivna.org.

Committee Biographies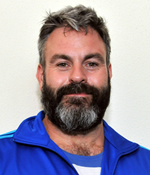 Shaun Watson
Chair 2017 - 2020
After more than 20 years working within HIV nursing, I welcome the opportunity to bring this knowledge and expertise into the service of NHIVNA. My experience ranges from specialist units to ward and hospice management, via positive self-management training, adherence support and teaching. I work within the, now huge, Central London Community Healthcare trust – three primary care trusts rolled into one, with more changes and some uncertainty on the horizon. However, within these changing times there will be the exciting prospect of promoting and advancing the role of the CNS through a new central London service.
My main objective within the executive will be to represent and support the HIV specialist nurse and other community nurses, and I am already involved in shaping the NHIVNA competencies for community nurses. In addition, I am delighted to have been offered a place on the HIV Nursing Editorial Board: we sometimes forget the wealth of knowledge and experience embodied in our work, and putting it down in print is valuable learning.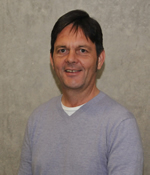 Andy Marshall
Honorary Secretary 2017 - 2019
I am Charge Nurse at the Sussex Beacon, where I have worked since 1995. I have witnessed the unfolding challenges of HIV care. An independent charity, the Sussex Beacon maintains collaborative links with the wider network of HIV agencies, and I maintain close working relationships with colleagues beyond the Sussex Beacon. As a clinician, I am interested in complex case management and the impact of new diagnoses of HIV amongst older people. I am committed to governance and audit and view these as opportunities to learn. Having achieved a master's degree in psychology, I retain an interest in research.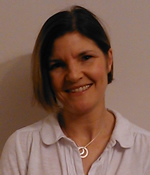 Linda Panton
Honorary Treasurer 2018 - 2021
I have worked with HIV patients in Edinburgh for the last twenty years so have a lot of experience, particularly working with chaotic drug users. I began my career as a staff nurse in a 14 bedded HIV unit and progressed to the role I am currently in as clinical nurse specialist. I have a variety of roles but delivering excellent patient care remains my priority. I enjoyed being on NHIVNA subcommittee when study days were held in Scotland and I would like to be considered for election to ensure Scotland remains represented at NHIVNA.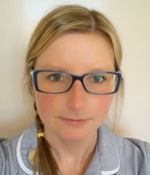 Daini Flower
I am an HIV Clinical Nurse Specialist in Wolverhampton having recently passed my Non-Medical Prescribing qualification. Prior to this I worked for 8 years as an Integrated Sexual Health Nurse in Shropshire, working across sexual health and HIV services.
I have a passion for working within HIV services, making positive changes within my clinical area to improve the provision of care for vulnerable patients, addressing stigmas that are often associated with HIV by utilising the knowledge gained from NHIVNA, international conferences and my working experiences.
As a member of the NIVNHA Committee I aim to provide support, encouragement and mentorship to those new to the area of HIV nursing, ensuring that as healthcare professionals we promote the benefits and rewarding opportunities that HIV services have to offer.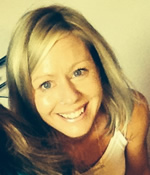 Elizabeth Foote
I started my career in HIV/AIDS in 1996 at Addenbrookes hospital on their Infectious diseases unit and then at Mildmay Hospital in London.
I worked as an HIV nurse in Phnom Penh, Cambodia for three years. I managed a team of Cambodian nurses and ran an HIV community home care project in the slums where we had approximately 350 HIV positive patients on our list. The three years were incredibly hard, witnessing people die in the most inhumane and raw ways, but extremely rewarding too.
I have a Masters in Drug Use and Addiction and am a Non-Medical prescriber. I worked as a Macmillan nurse for four years. I currently work as a community HIV clinical nurse specialist in Liverpool. I believe in equity for all people and feel passionate about working with vulnerable and stigmatised groups.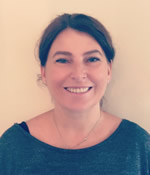 Claire Gamble
I embarked on an 18-month D Grade rotation programme upon completion of my nurse training in 1998. My first ward was an Infectious Disease ward with a special interest in HIV. I loved HIV as a speciality. Nursing people with HIV presented a different set of challenges to those I had previously worked with and I found the ever changing face of HIV fascinating. On completion of the rotation program returned to the ID ward as an E grade. I then worked in Infectious Disease, Immunology and Infection Control until 2004 when I became a Community Nurse Specialist in HIV and I now work as an HIV CNS in the community and hospital setting as part of the Birmingham Heartlands HIV team. I am really excited to be on the NHIVNA executive committee and am looking forward to working with the other committee members.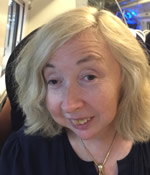 Jacqui Hale
I am currently working as the HIV charge nurse at Homerton University Hospital which serves a very diverse cohort of people living with HIV having previously worked in Essex and North West London in both inpatient and outpatient settings in many different roles. I feel that the field of HIV nursing has always put the patient at the centre of the decision making process and has continuously looked at flexible and innovative ways to deliver care. If elected to the NHIVNA committee I would work to ensure the innovative and specialised role of the HIV nurse is preserved and embedded in the multi-disciplinary team looking after our patients.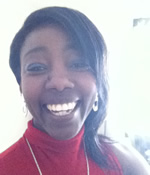 Laura Kwardem
An HIV activist who promotes the rights and dignity of people living with HIV in general and particularly the SRH of women living with HIV and meaningful involvement in decision making, leadership and advocacy. I am a member of the UK-CAB and a promoter of peer support for the management of HIV.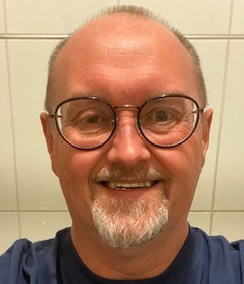 John McLuskey
I have been a nurse for nearly 30 years with experience in both the NHS and private sector in a variety of roles. I am passionate about the influence of evidence on patient experience, the role of the nurse and healthcare delivery so the last 17 years have been spent working in nurse education. Currently I am an Associate Professor of Nursing within the School of Health Sciences at the University of Nottingham.
Since the late 1990s I have delivered undergraduate and postgraduate education on HIV and Blood Borne Infections. Currently I am undertaking a professional doctorate where I am exploring the experience of a new HIV diagnosis for men who have sex with men in the first year that they are diagnosed.
Joe Phillips
I have been an HIV nurse for 10 years and a member of NHIVNA since 2010. Beginning my career at North Manchester's ID unit, I have subsequently worked in Liverpool and, since 2013, at Chelsea and Westminster, where I am currently a Nurse Practitioner at 56 Dean Street and manage a cohort of HIV/HEP C co-infected patients. I have previously been a trustee at George House Trust, Manchester.
Hilary Piercy
I qualified as a nurse and a midwife over thirty years ago and worked clinically in both areas before completing an undergraduate degree in genetics and then moving into higher education, initially at the University of Sheffield and more recently at Sheffield Hallam University. I completed my Masters degree in 1995 and my PhD in 2005 and have developed an academic career that has combined teaching, research and clinical practice around my specialist area of sexual and reproductive health. I was initially involved in delivering pre-registration nursing programmes and subsequently moved into post registration and post graduate education for nurses and other health care professionals. I currently lead the professional doctorate programme in the faculty of health and wellbeing at Sheffield Hallam University.
My research is broadly concerned with aspects of health care service delivery and workforce development in response to changing expectations around the way that services are organised and delivered, and has a specific focus on sexual health and HIV services. I was principal investigator for the ANCHIVS project, a national project which examined the contribution of advanced nursing to HIV services, the findings from which have contributed to two recent NHIVNA guidance documents. Much of my research is undertaken in collaboration with clinical colleagues which reflects my strong commitment to developing research capacity and capability in the nursing workforce to undertake nursing research that can directly inform and influence high quality care delivery.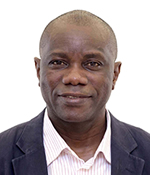 Kemoh Rogers
I worked as ward-based HIV nurse specialist from 1999 and then clinical nurse specialist in outpatient clinics from 2001 to 2010 before taking up a lecturer position with Anglia Ruskin University in Chelmsford and Cambridge from May 2010. I am Senior Lecturer in Public Health and Course Leader BSc Public Health.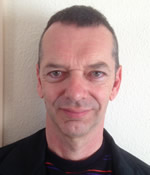 James Stanford
I have worked, taught and undertaken research into HIV for 30 years, working in the NHS and in the charitable sector, in community nursing and in-patient units. I have worked as a District Nurse, a Clinical Nurse Specialist and a Clinical Team Leader.
Throughout my career I have written HIV articles, made numerous academic and research presentations and been an active member of various professional and peer action committees. I currently work as an Independent Nurse Advisor. My interests include patient activation, peer mentoring and combatting HIV related stigma, as well as health promotion, team management, and staff training. My hobbies include gardening, kickboxing and opera.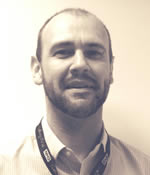 Matt Wills
Matt Wills has worked as Social Care Coordinator at Homerton University Hospital since 2010, working alongside the clinic and community nursing team in providing social care support in conjunction with third sector providers. He is also a trustee at The Food Chain, a charity who deliver meals and groceries, offer cookery and nutrition classes, and communal eating opportunities to people living with HIV in London. Prior to this Matt worked for Staffordshire Buddies for nine years as a Welfare Benefits and Housing advice worker.

Previous Committee Members
A thank you to all our previous members, without whom NHIVNA wouldn't have grown into the organisation it is today.
Gary Barker
Juliet Bennett
Nathaniel Brito-Ault (Chair)
Roy Brazington
Jane Bruton
Jayne Churchill
Michelle Croston (Chair)
Sandra Davies (Co-Chair)
Catherine Donoghue
Siân Edwards
Catrin Evans
Ricky Gellissen
Phil Greenham
Matthew Grundy-Bowers
Stephen Head
Ian Hodgson
Pauline Jelliman
Jane Kennedy
Jo Kepple (Chair)
Caroline Lovett
Siobhán Lynch
May McCreaddie
Brenda Mann
Angelina Namiba
Joel Paparello
Sam Mabey Puttock
Frederick Marais
Sheila Morris (Chair)
Christina Newbould
Rachael Ng'andwe
Eileen Nixon
Catherine O'Keeffe
Carol Pellowe
Nicky Perry (Chair)
James Rice
Kemoh Rogers
Gina Rowlands
Sue Russell
Kieran Sharkey
Zoë Sheppard
Anele Waters
Craig Waterworth