Current NHIVNA Committee
| | | |
| --- | --- | --- |
|   | Position | Location |
| Liz Foote | Chair | Sussex Community NHS Foundation Trust |
| John McLuskey | Honorary Secretary | University of Nottingham |
| Linda Panton | Honorary Treasurer | Western General Hospital, Edinburgh |
| Christina Antoniadi | | Chelsea and Westminster Hospital NHS Foundation Trust, London |
| Daini Flower | | New Cross Hospital, Wolverhampton |
| Jen Kendrick | | Manchester University NHS Foundation Trust |
| Andy Marshall | | Zachary Merton Hospital, Rustington |
| Jessica Osorio | | Kingston Hospital NHS Foundation Trust |
| Helen Reynolds | | University of Liverpool |
| Kirstie Salthouse |   | North Manchester General Hospital |
| Jillian Williams | | Royal Liverpool and Broadgreen University Hospitals NHS Trust |
| Eileen Nixon | Co-opted Trustee | University Hospitals Sussex NHS Foundation Trust |
| Katie Warburton | Co-opted Trustee | CHIVA / University of Central Lancashire |
| Garry Brough | Community Representative Trustee | Positively UK |

Joining the NHIVNA Executive Committee
To become a member of the NHIVNA Executive Committee, you will need to be a NHIVNA member and stand for election. Elections are held each year in the spring and the results announced at the NHIVNA Annual General Meeting held at the NHIVNA Annual Conference. For details of the timetable, please contact the Secretariat at nhivna@nhivna.org.

Committee Biographies
Liz Foote
Chair 2021–2024
I started working in the area of HIV 25 years ago. Choosing to work in this field has led me on a very special journey. I started my career in HIV in 1996 at Addenbrookes hospital, Cambridge, on their Infectious diseases unit and then moved to Mildmay Hospital in London. At this time much of my work was palliative. It was an honor and a privilege to look after my patients. I worked as a HIV nurse in Phnom Penh, Cambodia for three years between 2002-2005. I helped support a team of Cambodian nurses and was involved in a HIV community home care project in the slums where we had approximately 350 HIV positive patients on our list at any one time. The three years were incredibly hard, witnessing people die in the most inhumane and raw ways, but extremely rewarding too. I worked as a Macmillan nurse for four years then worked as the clinical team leader for the community HIV nurse specialist team in Liverpool where we looked after complex patients with HIV. In August 2020, I started in my new post as Clinical Services Manager for Sussex Community NHS Foundation Trust managing two community specialist services, the Community HIV specialist service and the Chronic Fatigue syndrome/ME service. I have a Masters in Drug Use and Addiction and I am a Non-Medical prescriber. I believe in equity for all people and am passionate about working with vulnerable and stigmatized groups.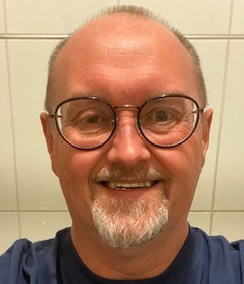 John McLuskey
Honorary Secretary 2022–2025
Currently, I am the Director of Professions at the University of Nottingham and have worked within HIV care for a number of years. I have held a position on the NHIVNA Executive Committee previously and chaired the Education Committee. Unsurprisingly, I have an interest in HIV education for students, staff and people with HIV and have recently led on the development of the education strategy for NHIVNA. I am honoured to be co-opted back onto the Executive Committee and will be able to support the current Education Committee Chair to move the strategy forward. I also seek ways to engage healthcare students with NHIVNA activities including supporting them to present at conference.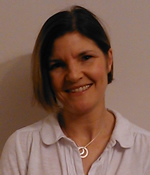 Linda Panton
Honorary Treasurer 2018–2025
I have worked with HIV patients in Edinburgh for the last twenty years so have a lot of experience, particularly working with chaotic drug users. I began my career as a staff nurse in a 14 bedded HIV unit and progressed to the role I am currently in as clinical nurse specialist. I have a variety of roles but delivering excellent patient care remains my priority. I enjoyed being on NHIVNA subcommittee when study days were held in Scotland and I would like to be considered for election to ensure Scotland remains represented at NHIVNA.
Christina Antoniadi
Christina Antoniadi was born and raised in Greece where she gained her Bachelor in Nursing. She also holds a Bachelor in Communications, Media and Culture. She is working as a Senior Staff Nurse at the Kobler HIV Clinic of Chelsea and Westminster Hospital. She has worked in a variety of settings but most enjoyed working in the Drug Consumption Room "Ulysses" (2013 - 2015) and coordinating the women's group "EATG4Women" (2017-2018). She has been a member of the executive committee since 2019, led on the "AskTheHIVNurse / Talk2TheHIVNurse" campaign NHIVNA run in 2020, the year of the nurse, and is currently leading the social media group of NHIVNA.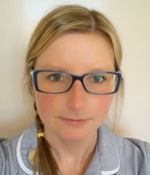 Daini Flower
I am an HIV Clinical Nurse Specialist in Wolverhampton having recently passed my Non-Medical Prescribing qualification. Prior to this I worked for 8 years as an Integrated Sexual Health Nurse in Shropshire, working across sexual health and HIV services. I have a passion for working within HIV services, making positive changes within my clinical area to improve the provision of care for vulnerable patients, addressing stigmas that are often associated with HIV by utilising the knowledge gained from NHIVNA, international conferences and my working experiences. As a member of the NIVNHA Committee I aim to provide support, encouragement and mentorship to those new to the area of HIV nursing, ensuring that as healthcare professionals we promote the benefits and rewarding opportunities that HIV services have to offer.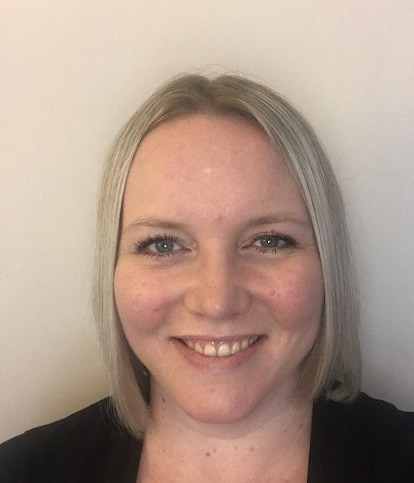 Jen Kendrick
I am the lead HIV clinical specialist nurse at The Hathersage Centre in Manchester. Over the past 13 years, I have progressed in my role from a band 5 rotational nurse between sexual health, health advisors and HIV to my current position. I was drawn to HIV care as I found it challenging but ultimately the most rewarding job I have ever done, as we can use our skills as specialist nurses to help our patients to achieve the best possible health and social care outcomes whilst providing ongoing psychological support through their journey. I am chair of the north west HIV nursing alliance, of which I am honoured to be part. I am very excited to join the NHIVNA executive committee and I hope I can extend my passion for bringing nurses together to improve outcomes for people living with HIV at national level.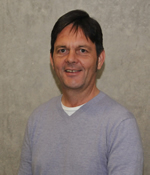 Andy Marshall
I am Charge Nurse at the Sussex Beacon, where I have worked since 1995. I have witnessed the unfolding challenges of HIV care. An independent charity, the Sussex Beacon maintains collaborative links with the wider network of HIV agencies, and I maintain close working relationships with colleagues beyond the Sussex Beacon. As a clinician, I am interested in complex case management and the impact of new diagnoses of HIV amongst older people. I am committed to governance and audit and view these as opportunities to learn. Having achieved a master's degree in psychology, I retain an interest in research. Andy served as the NHIVNA Honorary Secretary from 2017 to March 2022.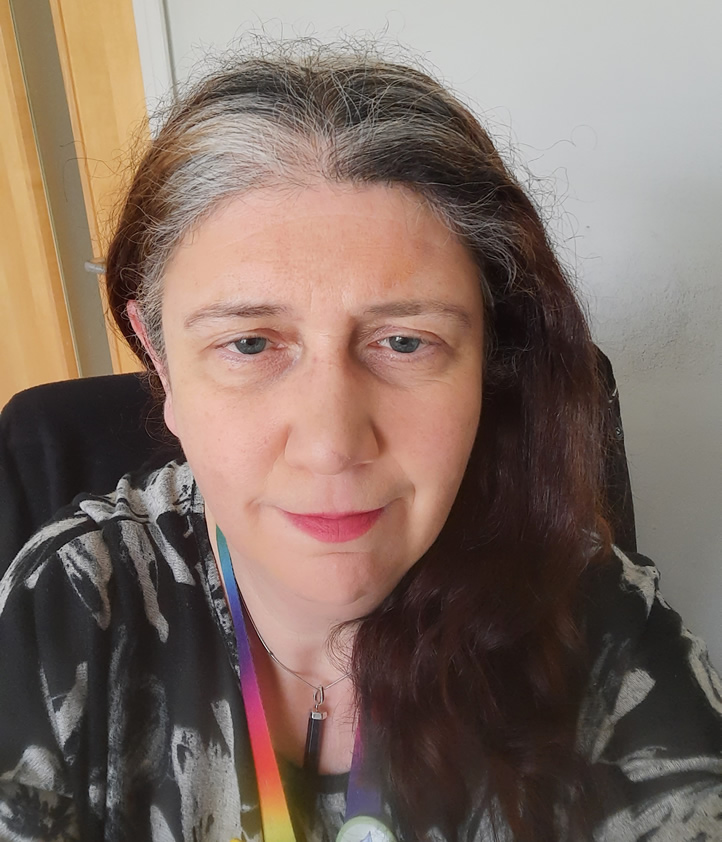 Jessica Osorio
I have worked as an HIV nurse for over 20 years in a variety of roles, including clinical research, a community HIV CNS and more recently in HIV outpatients, first in a busy London hospital and now in a smaller unit where I am the only HIV specialist nurse within a GUM service supporting three specialist consultants and a cohort of 3-400 patients. I would bring a variety of skills and experience and insight into the differing needs of nurses working in smaller centres, as well as an understanding of the role of community and clinic-based nurses.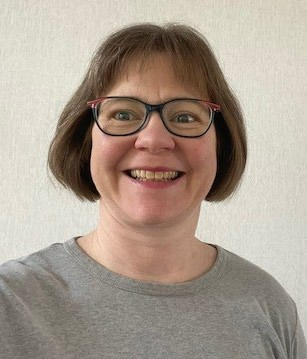 Helen Reynolds
I have worked in the area of HIV for over 20 years in various positions. I am currently a Clinical Trials Programme Manager at the University of Liverpool, with previous nursing positions as a Clinical Research Nurse and HIV Specialist Nurse in Infectious Diseases and Sexual Health. I would bring my expertise in HIV clinical research to the Executive Committee. My areas of research are in pharmacology, drug interactions and pregnancy both in the UK and sub-Saharan Africa. I would like to advocate for more inclusive trials to protect women through research not from research.
Kirstie Salthouse
I am Ward Manager of the Regional Infectious Diseases Unit in Manchester, which provides specialist HIV inpatient care. Since qualifying in 2012, I have had various roles within HIV care in London, Sheffield and Manchester. I joined NHIVNA in 2012 and was delighted when I was awarded a research award for my innovative teaching method around HIV awareness in non-traditional settings. I am passionate about patient advocacy and nurse education. I would like to bring the voice of the inpatient nurse to the NHIVNA Executive Committee to address issues of late diagnosis and improved outcomes for people living with HIV.
Jillian Williams
I have worked with people living with HIV since 2002. I originally worked on a busy infectious disease unit and then as a specialist blood borne virus nurse. I am still working in that role today which I find a pleasure and a challenge. I have a keen interest in HIV research and teaching. I love actively being involved and contributing to improving quality of life for the individuals I work with and at a wider level as a member of the NHIVNA executive committee.
Eileen Nixon
Eileen is a Nurse Consultant in HIV. She is currently co-opted to the NHIVNA Executive Committee to lead the work on a national model of HIV nursing care and has previously represented NHIVNA members on the HIV Clinical Reference Group at NHS England. Her current clinical practice focuses on engagement in care, hard to reach groups and complex case management and she has been involved in setting up HIV nurse education courses in the UK and developing countries. Eileen's main research interests are around HIV service delivery and her post-doctoral research has focussed on HIV service models from both staff and patient perspectives. At present Eileen is co-chair of the Towards Zero HIV Stigma Working Group in Brighton and Hove and is leading an HIV Stigma Free Hospitals project for Brighton and Hove and West Sussex.
Katie Warburton
I am a Senior Lecturer in Children and Young People's nursing at the University of Central Lancashire. I am a children and young people's nurse and have worked with children, young people and families living with or affected by HIV since 2003. I worked as an Infectious Diseases Clinical Nurse Specialist for many years in two different North West hospitals. I undertook a research nurse post on the AALPHI study covering sites across the country. I am currently undertaking research that focuses on children being told their HIV diagnosis. I have worked as a health lead for CHIVA and am currently a CHIVA steering group member. It has been a privilege to volunteer with CHIVA Africa on a number of trips supporting services in South Africa across the last decade. I am passionate about ensuring children, young people and families stay on the agenda and their voices are heard and influence our practice.
Community Representative Trustee (elected by UK-CAB)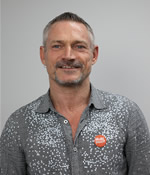 Garry Brough
Diagnosed with HIV in 1991, I have championed patient involvement and peer support since co-founding the Bloomsbury Network in 1999. I've worked in both the NHS and HIV charities such as Terrence Higgins Trust and Positively UK, where I currently lead on peer learning, partnerships and policy. I have served as a community representative on BHIVA, BASHH and BMA committees and currently sit on the London Fast Track Cities Initiative Leadership Group and London HIV Clinical Forum. I am thrilled to join the NHIVNA Executive Committee, as I believe that when we talk about prioritizing patient-centred care, Nurses are and will continue to be key in delivering that care for people with HIV.

Previous Executive Committee Members
A thank you to all our previous members, without whom NHIVNA wouldn't have grown into the organisation it is today.
Gary Barker
Juliet Bennett
Roy Brazington
Nathaniel Brito-Ault (Chair)
Jane Bruton
Tracey Buckingham
Jayne Churchill
Michelle Croston (Chair)
Sandra Davies (Co-Chair)
Catherine Donoghue
Siân Edwards
Catrin Evans
Claire Gamble
Ricky Gellissen
Phil Greenham
Matthew Grundy-Bowers
Jacqui Hale
Stephen Head
Ian Hodgson
Pauline Jelliman
Jane Kennedy
Jo Kepple (Chair)
Longret Kwardem
Caroline Lovett
Siobhán Lynch
Sam Mabey-Puttock
Brenda Mann
Frederick Marais
May McCreaddie
John McLuskey
Sheila Morris (Chair)
Angelina Namiba
Christina Newbould
Rachael Ng'andwe
Eileen Nixon
Catherine O'Keeffe
Joel Paparello
Carol Pellowe
Nicky Perry (Chair)
Joe Phillips
Hilary Piercy
James Rice
Kemoh Rogers
Gina Rowlands
Sue Russell
Kieran Sharkey
Zoë Sheppard
James Stanford
Anele Waters
Craig Waterworth
Shaun Watson (Chair)
Matt Wills