Joining NHIVNA carries with it many benefits. Annual membership runs from 1 January to 31 December3. Membership is open to all healthcare professionals in the UK or overseas.
Annual subscriptions paid by members joining after 31 October will be regarded as payment for the membership year ending 31 December of the following year.
The annual subscription is payable by 31 March and any members not having paid by this date will cease to be a member of the Association.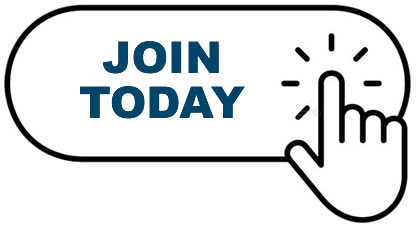 Benefits of membership
a) Free subscription to NHIVNA journal and online newsletter (two issues each year)
b) Discounted registration to NHIVNA Annual Conference
c) Free registration for NHIVNA Study Days (up to two each year)
d) Online members' area for access to your account, current and past issues of the journal, as well as forum for exchange of documents and information
e) Free subscription to NHIVNA eRoundup email (up to six issues each year)
f) Access to grants and scholarships
g) Free subscription to HIV Treatment Bulletin (published by HIV i-Base; up to 6 issues p.a.)
h) Voting rights for NHIVNA trustee elections (nominee eligibility: paid-up members with two years' continuous membership at nomination date)
i) Discounted membership to partner associations4
j) Membership subscription fees approved for income tax relief

Membership Rates 2023 (valid from 1 November 2022)
The annual subscription is payable in advance on or before the 1 January each year.
| | | |
| --- | --- | --- |
| Membership type |   | Annual Rate |
| NHIVNA Band 8 | including Consultant Nurse/Manager/Matron (UK) | £85 |
| NHIVNA Band 6-7 | including Academia | £70 |
| NHIVNA Band 5 |   | £40 |
| NHIVNA Band 1-41 | including Healthcare Assistants/voluntary sector/affiliated membership2 | £20 |
| NHIVNA International Networking1 | includes non-UK residents only | £20 |
| Student Nurse1 |   | £10 |
1 Members receive e-copies of all publications
2 Affiliated membership includes those not working within the HIV sector, but who have an interest in HIV, such as primary care and practice nurses etc., and other specialist nurses
3 Cancellation of membership: Providing that written notice is received no later than 14 working days before the renewals due date of 31 March each year or the collection date (if paying by DD), a full refund will be made. No refunds will be made for any cancellations received after this date. Written notice should be emailed to nhivna@nhivna.org.
4 British HIV Association (BHIVA) (£20 discount: email bhiva@bhiva.org) and Children's HIV Association (CHIVA) (£10 discount: email chiva@chiva.org.uk)

How to Join

Register online
Click here to register online.

Pay by monthly instalments
Register your details online, select 'website user' and email nhivna@nhivna.org to set up your direct debit.

Any queries?