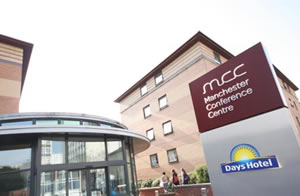 Date: 14 – 15 June 2012
Venue: Manchester Conference Centre
 
Introduction
The 14th Annual Conference of NHIVNA was held on 14–15 June 2012 at the Manchester Conference Centre. A copy of the Final Programme is available below and plenary presentations from the conference can also be viewed by following the links below.
The conference was preceded by the NHIVNA Pre-Conference Study Day at 1300-1730 on Wednesday 13 June at the Cockcroft Theatre.

Presentations
Scholarships and Awards
Click here for a summary of the Awards and Prizes from the 14th Annual NHIVNA Conference.

 

Click here to download the Final Programme



Conference summary
| | |
| --- | --- |
| REGISTRATION: |   |
| Delegates registered: | 197 |
| Delegates attended: | 182 |
| Number of NHIVNA Scholarship winners: | 10 |
| Community registration places awarded: | 16 |
| Conference participants: | 31 |
| PRE-CONFERENCE STUDY DAY |   |
| Delegates registered: | 71 |
| Delegates attended: | 66 |
| ABSTRACTS: |   |
| Number of abstracts submitted: | 52 |
| Oral presentations: | 12 |
| Poster presentations: | 40 |