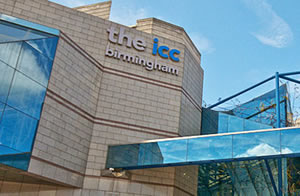 Date: 27 - 28 June 2013
Venue: International Convention Centre, Birmingham
 
Introduction
The 15th Annual Conference of NHIVNA was held on 27 - 28 June 2013 at the International Convention Centre in Birmingham.  

A copy of the Final Programme is available below.
The conference was preceded by the NHIVNA Pre-Conference Study Day at 1400 - 1730 on Wednesday 26 June 2013.

Presentations
Scholarships and Awards
Click here for a summary of the Awards and Prizes from the 15th Annual NHIVNA Conference.
 
Conference summary
| | |
| --- | --- |
| REGISTRATION: |   |
| Delegates registered: | 182 |
| Number of NHIVNA Scholarship winners: | 57 |
| Community registration places awarded: | 13 |
| Conference participants: | 29 |
| PRE-CONFERENCE STUDY DAY |   |
| Delegates registered: | 79 |
| ABSTRACTS: |   |
| Number of abstracts submitted: | 55 |
| Oral presentations: | 12 |
| Poster presentations: | 43 |