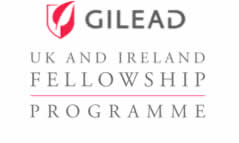 The Gilead UK and Ireland Fellowship Programme aims:
To support local innovation and best practice in patient care in HIV, invasive fungal disease (IFD) and cystic fibrosis (CF). From 2013, the new viral hepatitis topic encourages applications for both hepatitis B virus (HBV) and hepatitis C virus (HCV) projects.
Between 2009 and 2012 the Fellowship programme awarded a total of 88 grants amounting to nearly £2 million to a broad range of innovative projects in a variety of settings throughout the UK and Ireland.
Evidence generated from Fellowship projects provides the opportunity to shape clinical practice or public health policy (either at a local or national level), or to generate new studies or joint ventures to shape clinical care pathways. As an example, HIV data generated over the last 4 years has been successfully published in peer reviewed journals and used to support the Halve It campaign.