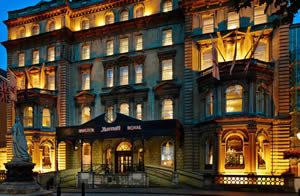 Date: 22-23 June 2017
Venue: Bristol, UK
 
Please select a day by clicking on one of the links below.
NHIVNA Oral Abstracts: Session 3 (9–12)

Abstract 9: Using creative writing to promote reflective practice in HIV nursing care
Sarah Barber, Bromley Healthcare

Abstract 10: The role of the HIV clinical support nurse in an outpatient setting. The first year of an evolving role
Claire Bradbury, Hawthorn House

Abstract 11: How do I be a HIV Nurse?
Michelle Croston, North Manchester General Hospital

Abstract 12: Improving HIV education by developing a student nurse pathway in an infectious disease out-patient setting
Claire Gamble, Heart of England Foundation Trust, Birmingham
NHIVNA Plenary Session 2: Heterosexual men and women engaging in HIV services

Male perspective
Robert James, Birchgrove

Female perspective
Silvia Petretti, Positively UK

Healthcare professional's perspective
Eileen Nixon, Brighton and Sussex University Hospitals NHS Trust
Panel discussion
NHIVNA/EHNN Invited Lecture

Oral history project: 30 years of HIV Nursing
Jane Bruton, Imperial College Healthcare NHS Trust and Sian Edwards, Northside Clinic, Melbourne, Australia
ViiV Healthcare UK Satellite Symposium

Stigma: Putting words into action
This will be an interactive session presented by six people living with HIV
NHIVNA Annual General Meeting
NHIVNA awards ceremony
NHIVNA Invited Lecture 2

Food poverty and HIV
Zoe Rice, The Food Chain and Matt Wills, Homerton University Hospital, London
NHIVNA Invited Lecture 3

HIV in prisons
Martin Jones, East Sussex Healthcare Trust and Pete Chen, Patient Representative
NHIVNA Plenary Session 3: HIV and the sex industry

porn4prep
Jason Domino, PrEP Advocate, Founder of porn4prep
Click here to watch the video of this presentation.

Addressing the needs of sex workers
Mel Potter, Brighton Oasis Project
Panel discussion
Close by the new chair of NHIVNA
Shaun Watson, Chelsea and Westminster Hospital, London