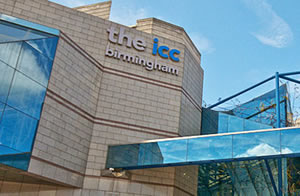 Please click on the links below to download a file.

Click here to view presentations from Thursday 27th June 2013.

 
NHIVNA Workshop 2


Quantifying experiences: quantitative data collection and analysis within nursing research
Dr Hilary Curtis, Regordane Editorial and Design Services and Michelle Croston, North Manchester General Hospital.
NHIVNA Plenary Session 2
Standard: Psychological care


Self-esteem building with vulnerable patients: the role of the nurse
Ms Juliet Bennett, Independent Nurse Specialist.
Standard: Sexual health and identification of contacts at risk of infection


The impact of recreational drugs on sexual wellbeing
David Stuart, Antidote Substance Use Services, London.
NHIVNA Oral Abstracts Session 3


Abstract O9 Evaluation of fitness for purpose in provision of an innovative, culturally sensitive, HIV counselling approach: an Interpretive Phenomenological Analysis (IPA)
Agatha Benyera-Mararike, Canterbury Christ Church University, Medway.


Abstract O10 Narratives of individuals and couples in relationships with one known HIV-positive partner (serodiscordant relationships)
Kemoh Rogers, Anglia Ruskin University, Essex.


Abstract O11 What are you trying to say?: pilot study results
Michelle Croston, North Manchester General Hospital.


Abstract O12 Masculinity, fatherhood and HIV: how has HIV impacted on experiences of fatherhood? A Foucauldian Discourse Analysis
Sean Highton, University of East London.
NHIVNA Plenary Session 3
Standard: Self-management


Health literacy: the role of patient empowerment and expert patient programmes in improving health outcomes for PLWHIV
Chris Sandford, Mortimer Market Centre, London.
Standard: Participation of people with HIV in their care


No decision about me, without me: partnership working and ways to engage patients in services
Silvia Petretti, Positively UK.


Why HIV policy matters
Dr Yusef Azad, National AIDS Trust.
European HIV Nurses Network (EHNN) Lecture


The role of nurses and stigma: a European perspective
Dr Ian Hodgson, Independent HIV Researcher and Advocate.
NHIVNA Plenary Session 4
Standard: Reproductive health


Decision-making and dilemma: the challenges of supporting discordant couples in practice
Dr Yvonne Gilleece, Royal Sussex County Hospital, Brighton.
Standard: Competencies


NHIVNA activities and achievements HIV nursing competencies
Jane Bruton, Chelsea and Westminster Hospital, London.


TasP project and HIV Nursing journal
Juliet Bennett, Independent Nurse Specialist.


NHIVNA e-learning initiative
Nathaniel Ault, Barts Health NHS Trust, London.
The Fourth NHIVNA Debate
Is HIV a disability?
The motion: This house believes that people living with HIV should not be considered disabled


For the motion
Rebecca Mbewe, Positively UK.


Against the motion
Gordon Mundie, Independent Freelance Trainer/Consultant.