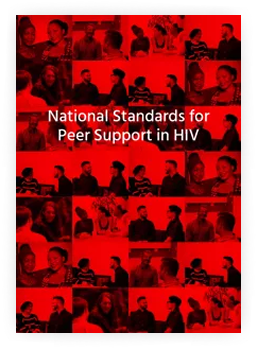 Thursday 15 June 2017
Today the first ever National Standards of Peer Support in HIV in the UK are being launched. The standards have been produced by Positively UK in partnership with the community of people living with HIV, clinical groups including the National HIV Nurses Association and charities such as Terrance Higgins Trust.
"We know peer support has huge impact for people living with HIV in addressing isolation, tackling stigma and reducing anxiety as well as improving clinical outcomes such as managing HIV treatments," said Allan Anderson, Chief Executive of Positively UK. "With these standards we want set out a clear framework for how those can be delivered and the quality of support people should expect."
"Positively UK was founded by two women living with HIV and on the ethos of peer support – an ethos that only those who also live with HIV can truly understand what someone else is experiencing and can share those experiences to help others and change lives. 2017 marks 30 years since the first meeting that was the foundation of the charity. It's therefore fitting, in our anniversary year, to launch these standards."
The Standards have been endorsed by the HIV community. Garry Brough, Chair of the UK Community Advisory Board said:
"As someone who has lived with HIV for over 25 years, I have accessed, delivered and now train others to deliver peer support. Aside from the outstanding clinical care which has allowed me to live this long with HIV, peer support has been the defining factor in me being able to live well with HIV."
Clinical groups have also backed the standards. "As a consultant working in HIV our unit is fortunate enough to benefit immensely from the help of peer supporters and the work do is pivotal in retaining people in care and supporting our offer of live-saving treatments. Their role is instrumental in delivering that elusive but all-important quality of life. Benchmarks such as these Standards are very helpful to ensure quality peer support wherever it is accessed." said Chloe Orkin, Chair of the British HIV Association.
More information can be found at www.hivpeersupport.com
Click here to download and read the standards.
Join the conversation on Twitter using the hashtag #HIVPeerSupport